Balanced Rebel was founded on the belief that there exists a fierce rebel spirit within each of us, an instinctual force that knows our true ambitions, no matter how big or small. However, often restrained by a lack of confidence, we find ourselves unable to pursue our dreams. Over the years, we have been overwhelmed with teachings and deep-rooted lessons that have slowed or even stopped our progress towards our genuine desires. These teachings have led us to a lack of confidence in our own abilities. You know that inner voice, don't you? The one that whispers, "You're not capable enough," "You can't do it," or "You'll never be as good as others."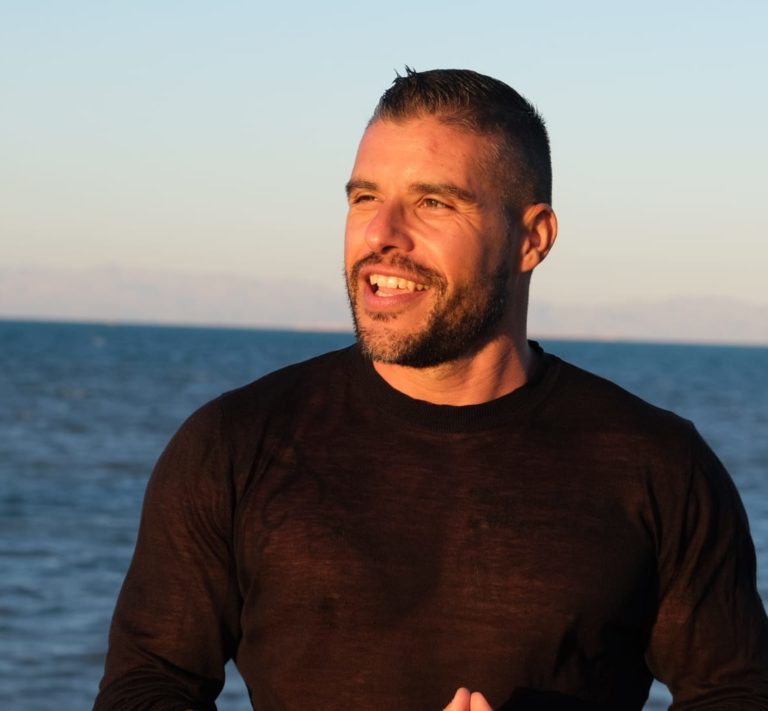 But here's the truth: you're just one step away from reclaiming your life and embarking on a life-altering journey that will profoundly impact every aspect of your existence, leading you to a life of happiness, health, and consciousness; A life where you take the reins and flourish. It's time to surpass the crowd and sincerely believe that you have the potential to age stronger and achieve greatness, one step at a time.
Benefits of Health Coaching
Imagine breaking free from the chains of anxiety and stress, experiencing deep, restorative sleep, and conquering burnout. Picture embracing a healthy relationship with food, shedding the weight of self-doubt, and reclaiming your vitality.
This transformative path allows you to address the root causes of your health struggles, nurturing yourself from the inside out.
In a world that constantly challenges us, we find ourselves craving for balance, fulfilment, and a sense of purpose. We strive to age stronger, to transform ordinary habits into extraordinary ones that uplift and empower us.
The benefits of health coaching become evident as we navigate the complexities of life. Through this journey, we uncover the profound impact that balance and well-being have on every facet of our existence.
Health coaching becomes your guiding light, providing personalized support, expert guidance, and firm accountability.
Together, we embark on a profound journey of self-discovery, unlocking the potential within you to age stronger and transform your life. By nurturing your physical, mental, and emotional well-being, we cultivate resilience, vitality, and an unhesitating sense of purpose.
Say goodbye to the health issues that weigh you down and affect your performance. Embrace a life where balance, vitality, and extraordinary habits take centre stage. Let the power of health coaching propel you forward on a transformative path towards a life lived on your own goals, on your own terms. It's time to seize the opportunity to rewrite your story and embrace the remarkable benefits that await you.
"Balanced Rebel is such a refreshing compliment to our fitness playground at beach Monkeyz in El Gouna. Beach Monkeys is El Gouna's leading fitness provider for classes and bootcamps. Our clients have experienced transformative results and shifts in perspective as a result of the caliber that BR provides.
We take pride in calling BR our mental and lifestyle health partner at Beach monkeys. Not only does BR customize to the needs of its clients, owner and head health coach Rui  leads by example everyday, and has become an active, inspiring and pivotal ambassador to our brand name.
The level of expertise that BR presents is based on concrete, and carefully curated scientific work that has the best interest of the individual in place
We look forward to growing together, and changing hundreds and thousands of precious lives together, For what is fitness if not a mental game?"
Nirvana Zaher
CEO of Beach Monkeyz
I started my Health Coaching with Balanced Rebel with the intent of losing weight and improving my overall health and happiness. Little did I know that losing weight became the least of my goals and my life changed a complete 180 degrees in three months. I changed my career to something I only dreamt about, connected to those I loved again on a much deeper level and became truly present in my own life. I am so much more aware and in control of my actions and my life. I have found a balance that I never had through healthier living, better nutritional choices and truly loving and respecting my body and mind, and it really was all on my terms. It's been the best thing I have ever done and I am so excited about starting this new chapter in my life.
Rala Ajakie
Chief Business Development Officer, Canada
Working with Kootshi has been really an amazing experience and awakening!
I have struggled for year with weight issues, his support has helped me overcome stages in my habits that usually take me down, the sessions we have had together have change the way I see weight loss and his support was instrumental in my results.
Suffering from Insulin resistance and not having part of my thyroid have made my journey difficult in the past.
But going on coaching sessions with Kootshi really opened my eyes and showed my that I can be in control, that I have the tools to achieve the results that I want and change the way I see this path - by being a lifestyle change rather than a diet.
His sessions have helped me on many level, either to realised what I was doing wrong or sometimes it was just talking through the medical conditions I have with someone who understands and can give me the tools to overcome them. This made the difference..
So far on my journey, my achievements are his achievements as I probably would have sabotaged myself by now and his support and knowledge have been instrumental in my results.
Isabelle Parthiot
Retail Operations Manager, UAE
Balanced Rebel led me through piecing together a vision for my personal health/growth and outlined a real responsibility of reaching my goals. The knowledge and motivation helped me cultivate a balance of healthy eating habits, self-care, career and exercise. I feel as if I have regained control over my life. I would recommend Balanced Rebel to anyone as it has been the catalyst for a more positive view and overall improvement of the quality of my life.
Hajer Ghareeb
Art Director, Miracle Graphics, Bahrain